Indoor and Outdoor Bottle Filler
Water Bottle Filler
Haws indoor and outdoor drinking fountain with bottle filler stations are easy to install and maintain. We only use the highest quality components to build our fountains and bottle fillers.
View All
Featured Products
Featured Bottle Filler Products
Filtered Hydration Station | 1210SF
Wall Mount ADA Electric Water Cooler
Model 1210SF, touchless stainless steel wall-mounted, filtered ADA bottle filler with programmable features, and separated bottle resting platform from basin.
View Product
2000sms
Surface Wall-Mount Bottle Filling Station
Model 2000SMS Hydration By Haws™ bottle filling station is a surface wall-mounted, CSA certified, touch-free, hygienic, water dispenser that allows users to enjoy the benefits of fresh, filtered water.
View Product
1922
Wall Mounted Bottle Filler w/Drip Tray Drain
Model 1922, wall mounted stainless steel with drip tray drain.
View Product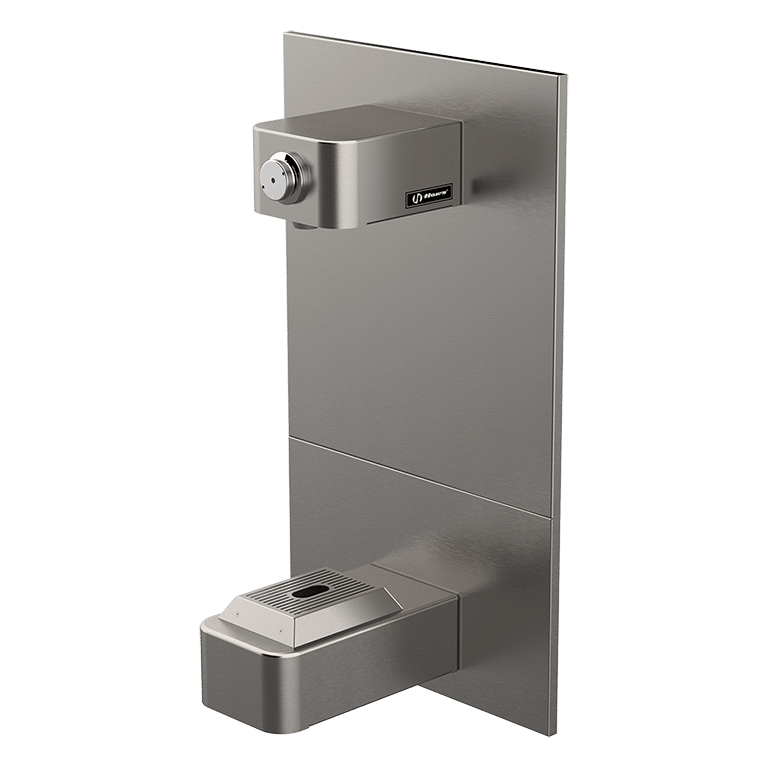 3610F
ADA Outdoor Filtered Stainless Steel Pedestal Bottle Filler
Model 3610F, heavy-duty outdoor, ADA, filtered pedestal bottle filler with matte silver powder-coated finish. This model is standard with a single bottle filling station, and the option of adding/changing a drinking fountain, bottle filler, dog bowl and/or hose bib at any time.
View Product
1920 with 1001, 1011, 1107L, 1109, 1117L and 1119 series drinking fountains
1920 Drinking Fountain with Bottle Filler Spec Sheets
For a complete list of spec sheets for drinking fountain models that the 1920 can be paired with, click on the link below:
View List of Spec Sheets
Contact Us Now
Looking for additional information on our options or can't find what you're looking for?
Fill out this form and we will reply to your inquiry as quickly as possible.
Explore Our Other Hydration Product Types
Resources
Hydration Resources