Heavy-Duty Stainless Steel, Cast Aluminum or Concrete
Outdoor Drinking Fountain with bottle filler
Haws outdoor drinking fountain and bottle filter units are built with the highest grade materials are easy to install and built to last.
View All
Featured Products
Featured Outdoor Drinking Fountain with bottle filler
3612F
ADA Outdoor Filtered Stainless Steel Bottle Filler and Dual Fountain
Model 3612F, heavy-duty, stainless steel, outdoor, filtered, barrier-free pedestal bottle filler and drinking fountain with silver matte powder-coated finish. This model is standard with two drinking fountains and one bottle filler, and the option of adding/changing a drinking fountain, bottle filler, dog bowl and/or hose bib at any time.
View Product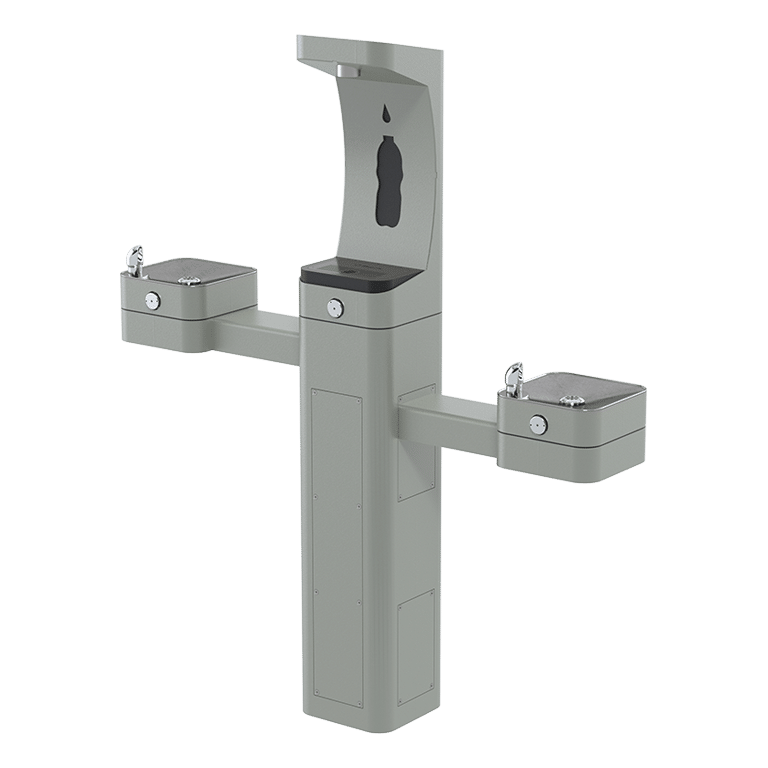 3511
ADA Outdoor Aluminum Antique Style Pedestal Fountain
Model 3511, Hi-Lo ADA, antique historic style, heavy-duty cast aluminum pedestal drinking fountain with black powder-coated finish, and 100% lead-free waterways.
View Product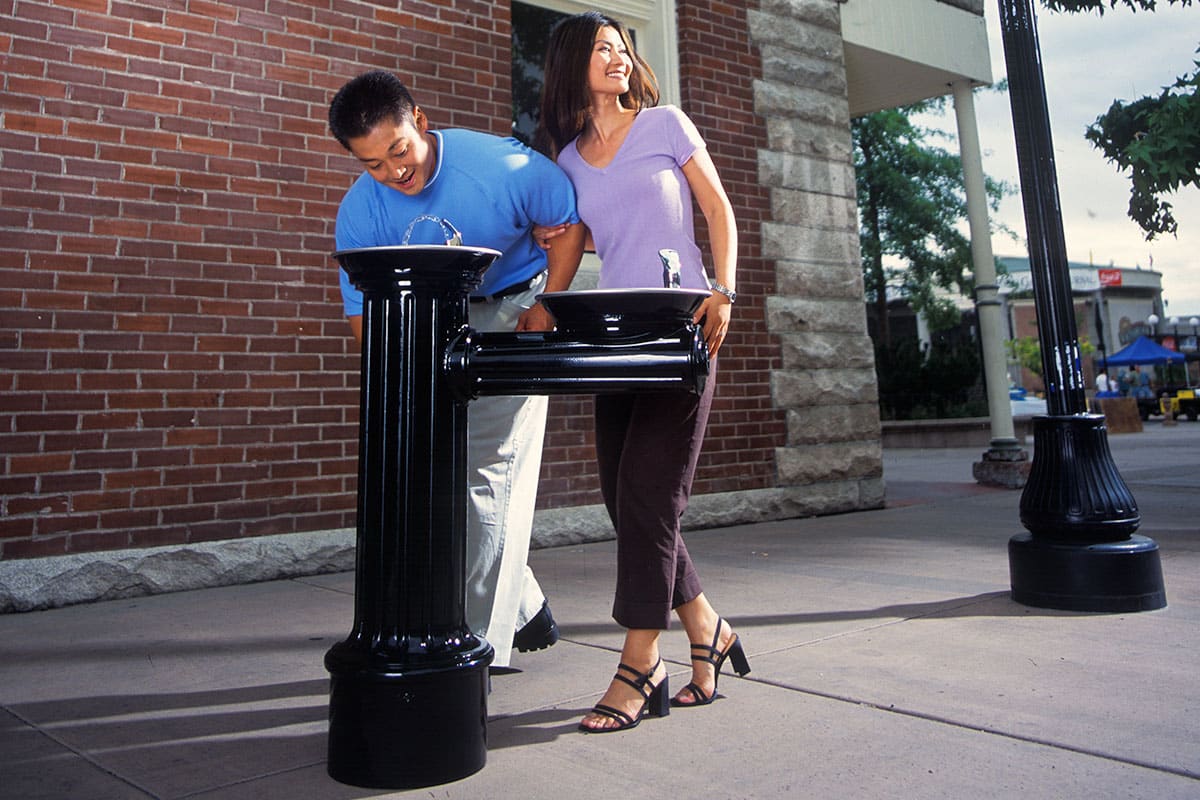 3690 Config WM
Outdoor Wall Mounted Bottle Filler
Model 3690 config WM, wall mounted, heavy-duty outdoor, ADA accessible bottle filler with matte silver powder-coated finish.
View Product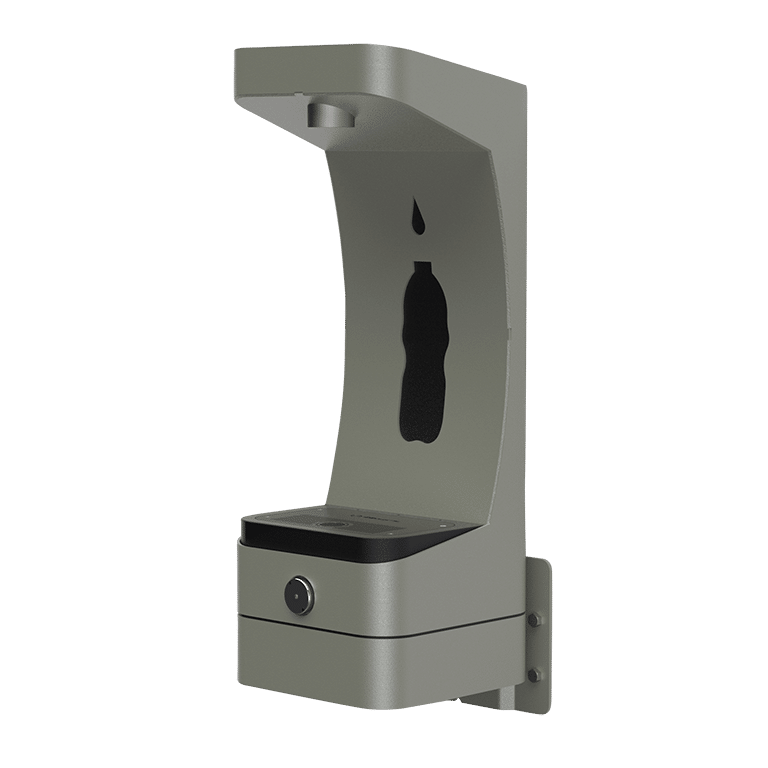 3150
ADA Outdoor Concrete Pedestal Fountain
Model 3150, Hi-Lo barrier-free, concrete pedestal drinking fountain with exposed aggregate finish and 100% lead-free waterways.
View Product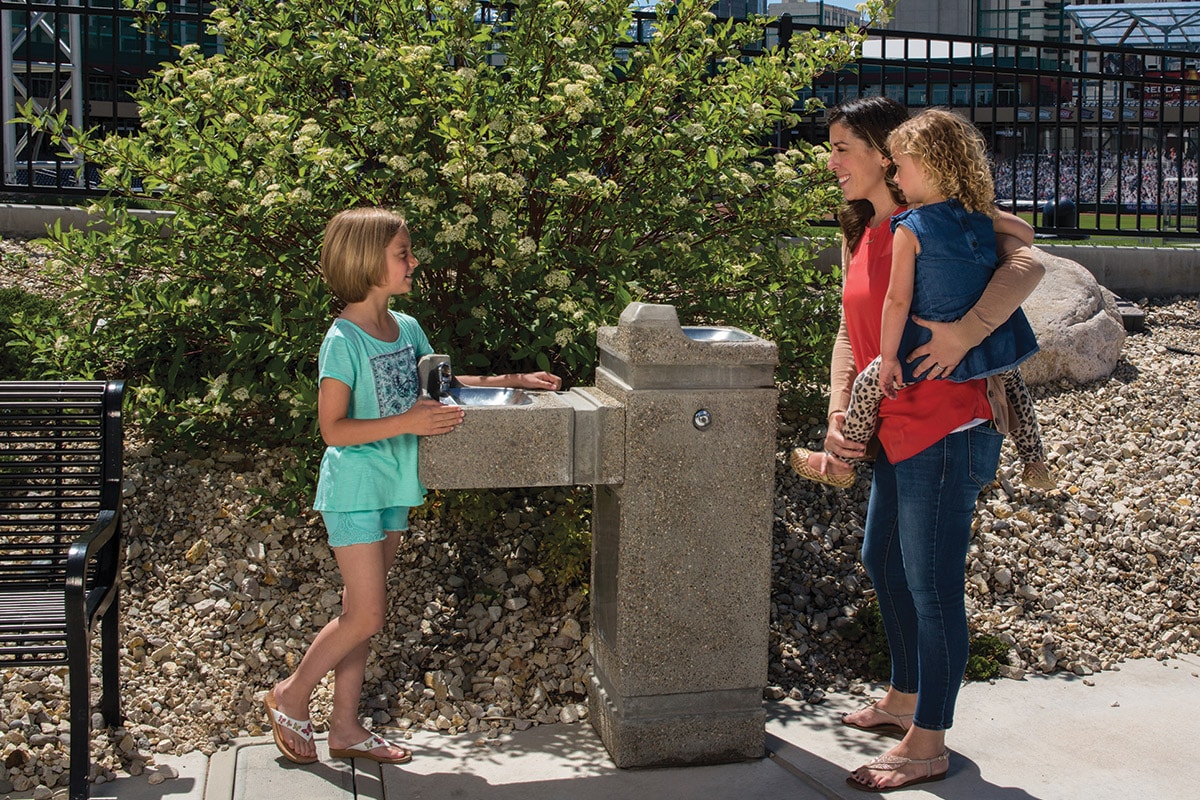 3500d
ADA Outdoor Stainless Steel Pedestal Fountain w/ Pet Fountain
Model 3500D, "Hi-Lo" barrier-free, superior-duty vandal-resistant stainless steel pedestal drinking fountain, green powder-coated finish with pet fountain, and 100% lead-free waterways.
View Product
Explore Our Other Hydration Product Types
Applications
Applications for our Outdoor drinking fountain & Bottle Filler products
View All Applications
Resources
Hydration Resources