Federal funding has been identified to support educational agencies from the impact of COVID-19.
Learn how the Elementary and Secondary School Emergency Relief (ESSER) Fund under the Coronavirus Aid, Relief, and Economic Security (CARES) Act, and the ESSER II Fund under the Coronavirus Response and Relief Supplemental Appropriations (CRRSA) Act can be used to elevate hygienic solutions in your school.
Learn More
Featured Products
Water Bottle Filling Stations for Schools
1212SFH
Wall Mount Hi-Lo ADA Filtered Touchless Water Cooler and Bottle Filler
Model 1212SFH, filtered, stainless steel Hi-Lo wall-mount ADA school drinking fountain with bottle filler with sensor operated bubblers and bottle filler, and bubbler deactivation feature.
View Product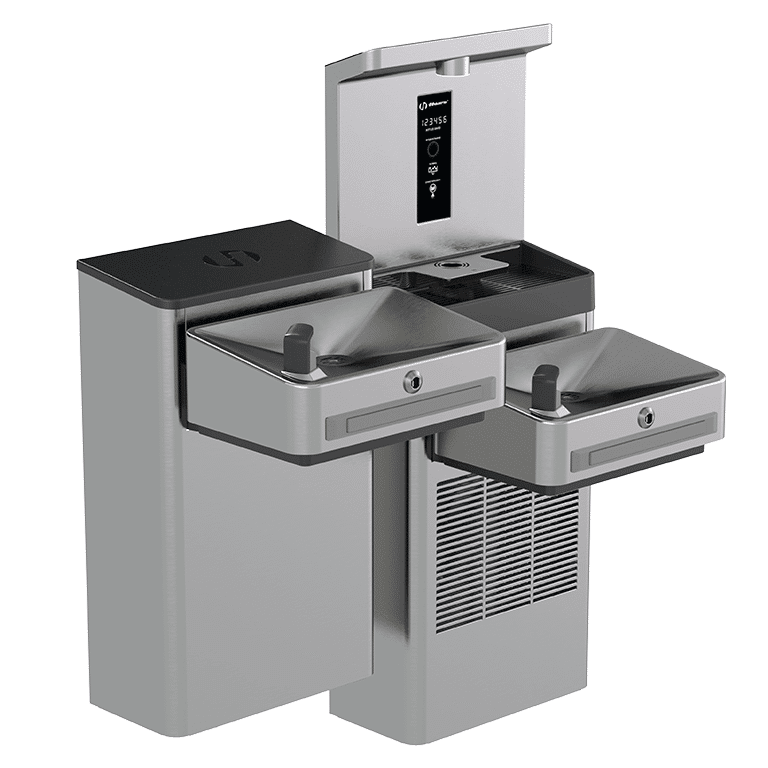 1210SF
Wall Mount ADA Filtered Bottle Filler
Model 1210SF, touchless stainless steel wall-mounted, filtered ADA bottle filler with programmable features, and separated bottle resting platform from basin.
View Product
1922
Wall Mounted Bottle Filler w/Drip Tray Drain
Model 1922, wall mounted stainless steel bottle filler with drip tray drain.
View Product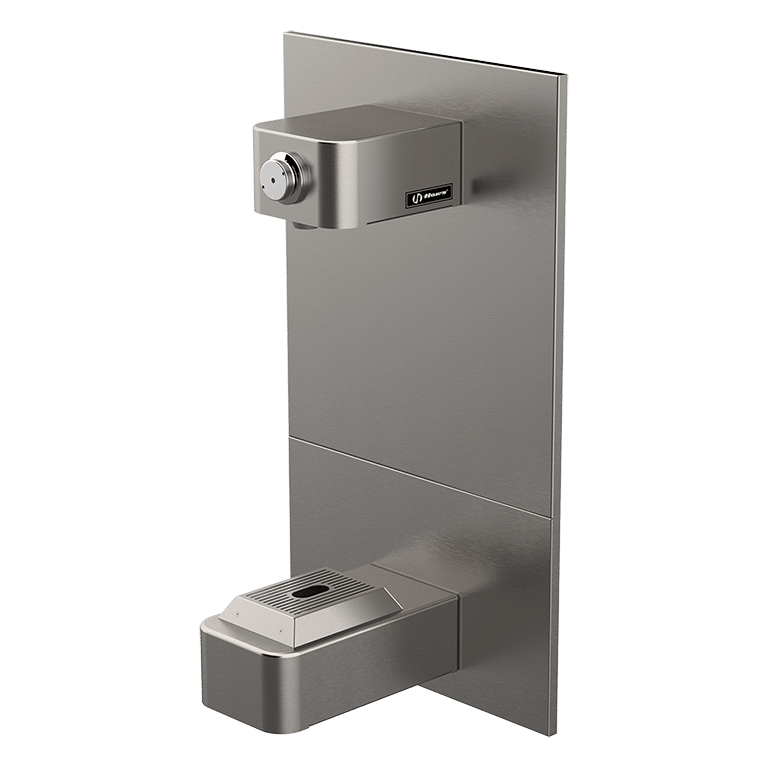 2000sms
Surface Wall-Mount Bottle Filling Station
Model 2000SMS Hydration By Haws™ bottle filling station is a surface wall-mounted, CSA certified, touch-free, hygienic, water dispenser that allows users to enjoy the benefits of fresh, filtered water.
View Product
1117L-1920
ADA Adjustable Dual Wall Mount Fountain and Bottle Filler
Model 1117L-1920, Hi-Lo ADA wall mounted, dual adjustable 14 gauge satin finish stainless steel school drinking fountain and bottle filler with 100% lead free waterways.
View Product
7620
Faucet-Mounted Eyewash AXION® eyePOD®
Model 7620 AXION eyePOD (patent pending) faucet mounted eyewash incorporates the revolutionary inverted flow design, which is the only on the market that provides a Medically Superior Response consistent with all EMT, emergency room and doctor office protocols by sweeping contaminants away from the vulnerable nasal cavity.
View Product