Haws Hydration Solutions
Indoor & Outdoor Drinking Fountain & Bottle Fillers
Haws Drinking Fountain & Bottle Fillers are built with pride and made to last. Install times are quick and we offer top notch customer support.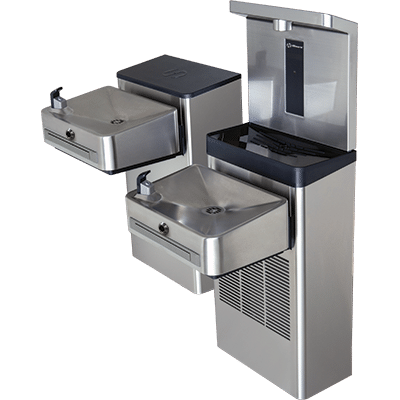 Free CEU Webinar | Wednesday, April 12, 2023 | 10:00-11:00 am PST
ADA & Drinking Fountain Compliance: All You Need To Know
Placing a new drinking fountain isn't as straightforward as purchasing and installing. The Americans with Disabilities Act (ADA) requires that those with disabilities have equal access to facilities, including wheelchair access to hydration products such as drinking fountains and bottle fillers.
During this one-hour webinar, we will walk you through the important dimensional requirements to consider when designing a building or installing/retrofitting all types of hydration equipment, as well as bottle filling station requirements and how to include them in your overall ADA-compliance plan.
Register Now