Upgrade your eye eye/face wash and showers on the spot and provide immediate ANSI Compliance at a fraction of the cost of replacing an entire unit
The innovative design allows for kits to retrofit over 80% of competitors products, including Bradley®, Encon®, Speakman®, Guardian®, and Acorn®.
With the tools provided, the process is simple and much more cost effective than replacing your eye, eye/face washes, and showers. It also provides you with the ability to update your eye wash to an eye/face wash to ensure full eye and face flushing.
Why upgrade to AXION® MSR eyewash and shower technology?
Medically superior AXION MSR design and technology improves existing emergency eyewash and shower equipment with the optimal victim comfort solution while maintaining ANSI compliance.*
AXION's revolutionary inverted water flow design sweeps contaminants away from the interior of the eye and vulnerable nasal cavity. This makes AXION the only eyewash system replicating standard medical protocols and the natural function of the human eye.
*When properly installed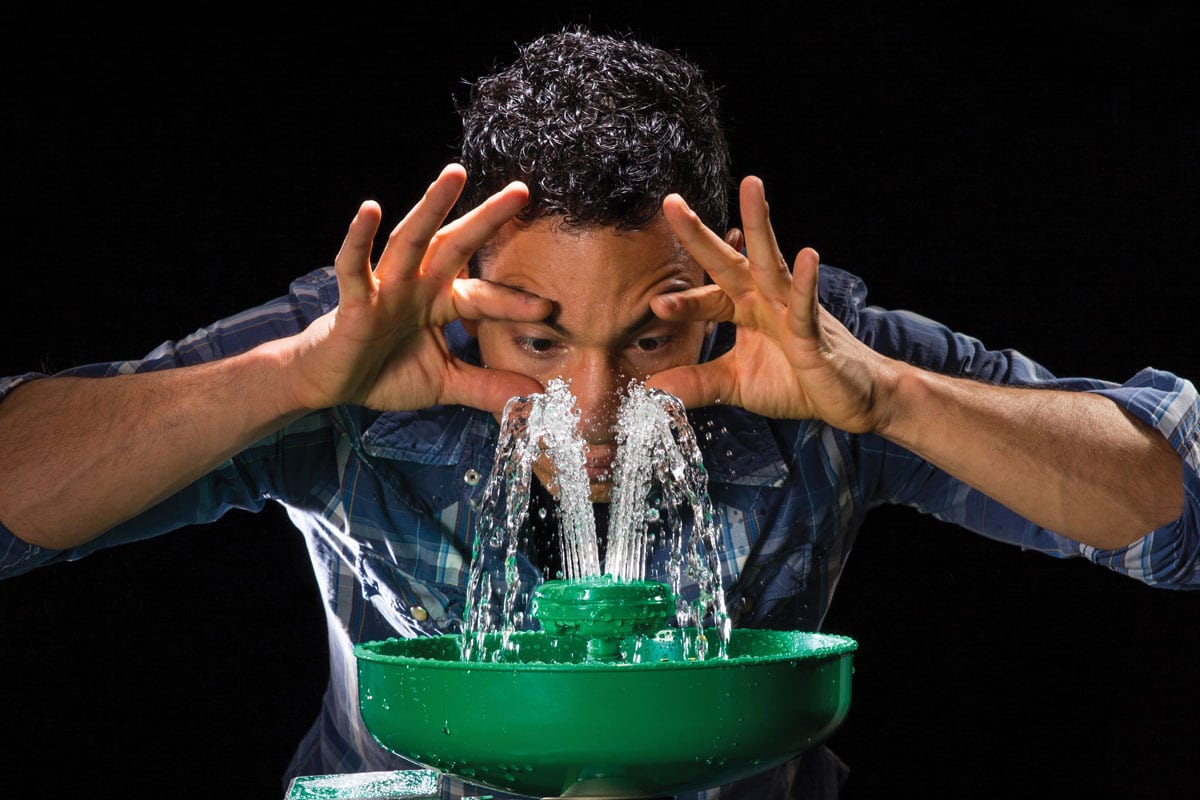 AXION Advantage® Models and Applications
AXION Advantage retrofit kits come in six different models designed to convert nearly 80% of all existing competitive eye, eye/face washes, and showers in various applications. The kits come supplied with the tools to replace ineffective and outdated eye, eye/face wash, and shower products, to provide immediate ANSI compliance at a fraction of the cost of replacing an entire unit. The system also includes fittings to update older Haws eyewash products. Easily transition eye washes to an eye/face wash and provide full eye and face flushing in an emergency.
Each kit includes: an AXION MSR eye/face wash, connecting hardware accessories, ANSI eyewash testing gauge, tape measure, complete install instructions, and ANSI Z358.1 compliance and testing guidelines.
Explore our other AXION® Emergency Equipment Products